Welcome to A Month of Mischief,  a monthly take on the hottest passions gripping the nation, along with the latest Mischief news.
Read on for what brands can learn from this year's festival season as it draws to a close; see how we got the nation talking about Team GB and the Olympics with a year to go, and why we've created a giant bowl pit in Victoria Park…
The Passion Perspective
Unpredictable weather, warm bottles of beer and portaloos, it can only mean we're in the throes of festival season. The annual extravaganza of sound and culture not only draws fervent crowds seeking sonic euphoria but also provides the perfect opportunity for brands to tap into something their audience love. It's a big, big market, and is only getting bigger. So here's three considerations for brands wanting to headline festival season…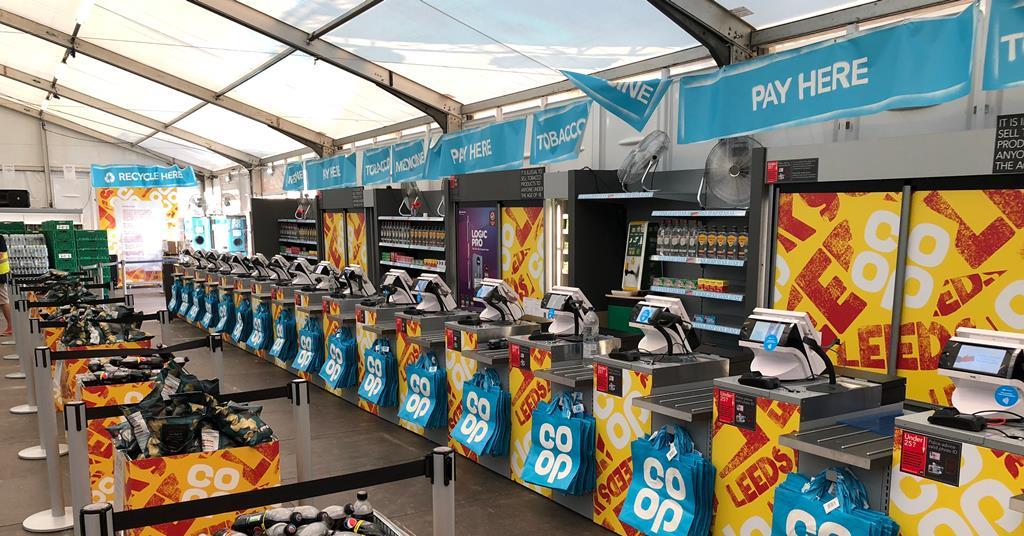 Speak to Your Festival Tribe
From the hedonistic hippy fields of Glastonbury to the EDM fuelled crowds of Creamfields there's a festival for everyone, which means there's a pretty big space for brands to play in. However, festival fans are very passionate – each will tell you that their choice of festival is best, and it almost becomes part of their identity, so to get authentic cut-through, brands have to get it right.
So how do they do this? By being a part of, and bettering the festival experience in a way that isn't invasive but supportive, much like supermarket chain Co-op, and their pop-ups at festivals across the UK including Latitude, Glastonbury and Download amongst others. Not only are they conveniently placed, constantly restocked and take card payments, they also mean people don't have to carry as much with them and can get all the beer, loo roll and bottled water they need on site – providing a better experience.
The sheer quantity of festival activations has meant that brands need to go above and beyond to get cut-through, create talkability and have impact, otherwise you get lost in the crowd.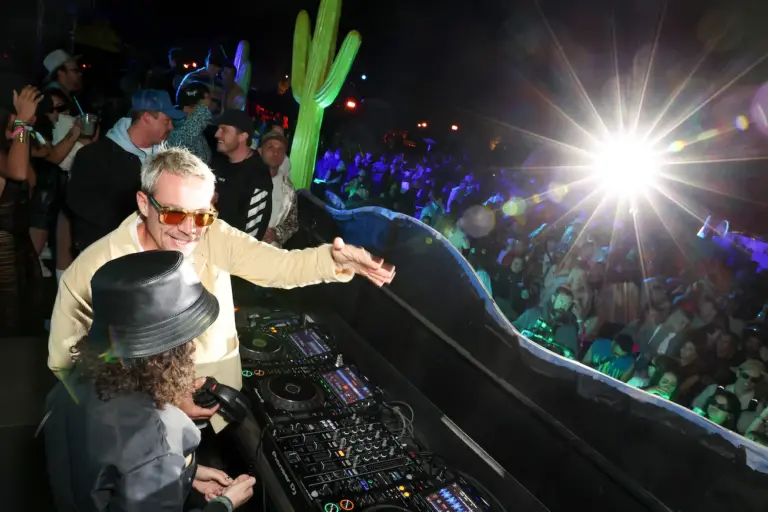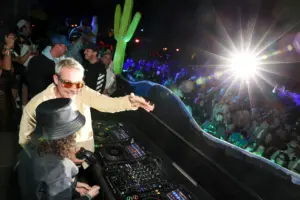 Entertain, Entertain, Entertain
We go to festivals for entertainment, so if your brand activation is entertaining, it's more likely to go down well and get that real engagement. If your activation is bettering an experience it's going to have a lot more impact.
Coachella is rife with brand activations, from secret gardens to prop sets and art installations, however they all provide something that bolsters the consumer experience rather than detracts from it. For example, Nylon House by Samsung, acted as a VIP area with exclusive sets by the best DJs meaning festival goers *wanted* to be in the space.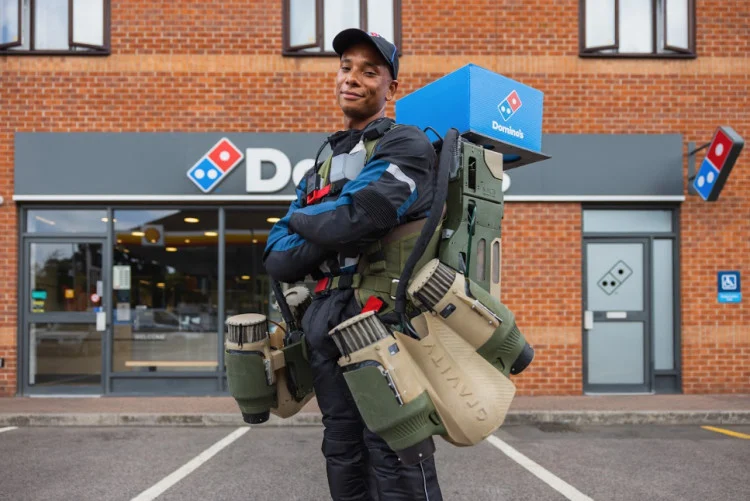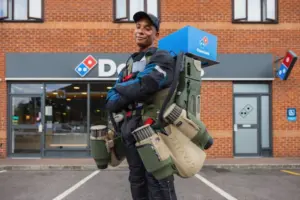 Find the Passion Within the Passion
Festivals have become about more than just the music. Take food as an example – you can get everything from buddha bowls to loaded lobster tails. It really is a foodies' dream – especially important after a long day of drinking and dancing in the sun. This is something Domino's recognised and provided in spectacular fashion at Glastonbury this year, when it surprised and delighted festival goers with jetpack deliveries. Now we all know it was a PR stunt and wasn't actually a service, but the insight was spot on and the delivery (excuse the pun) was fun – what's more they weren't even an official partner, which shows how a good creative that resonates with an audience can steal SOV without the need for expensive sponsorships.
Equally, fashion and make-up is also an intrinsic part of the festival experience, a passion within a passion, and one thing our in-crowd insights revealed was that flower crowns are back…
This Month at Mischief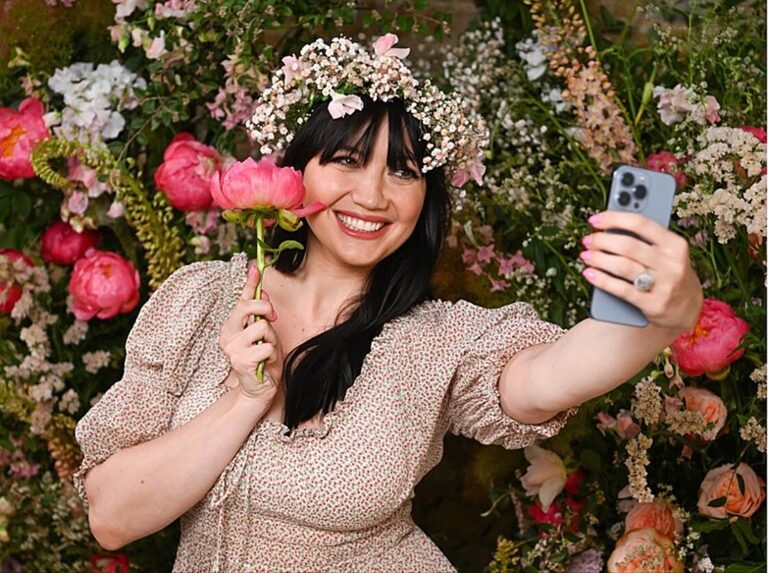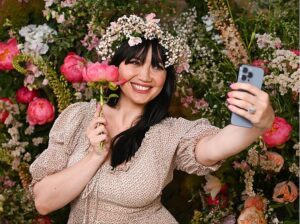 Festivals & Flower Crowns With Three
To help maximise Three's partnership with Live Nation, we have been spending the summer traveling from festival to festival,  capturing content for social, driving awareness of Three's 3+ app and hosting media and influencers on the exclusive Three viewing platforms.
To ensure a big bang of media coverage amongst all the hosting, we tapped into a festival trend that shows no sign of stopping – flower crowns. Racking up 9.7 million hashtags on TikTok alone, we worked with Moon Pig, who are one of Three's 3+ partners, to offer flower crown workshops to consumers – first hosted at Three's flagship store, and then again at Latitude, with the workshops fronted by none other than ethereal fashion icon, Daisy Lowe.
We landed three exclusive interviews with Daisy, who also supported the campaign on socials, bringing her 425k followers in on the festival fun.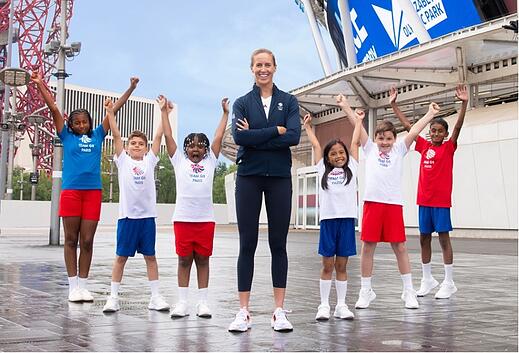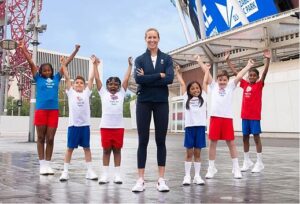 Team GB Needs You
With less than a year to go until the 2024 Paris Olympics, we were tasked with drumming up support for our very own Team GB, getting the nation stuck into the Olympic spirit.
We created an extraordinary opportunity to be a real part of the team, offering 5-11 year olds throughout the country a once in a lifetime chance to become an official 'Mini Mascot'. Recruiting Team GB hero, Helen Glover as the face of the campaign, we launched our search for five Mini Mascots, encouraging adults to nominate young people for this money-can't-buy prize.
The launch generated over 200 pieces of coverage across national, consumer and regional titles, and has so far seen thousands of entries roll in!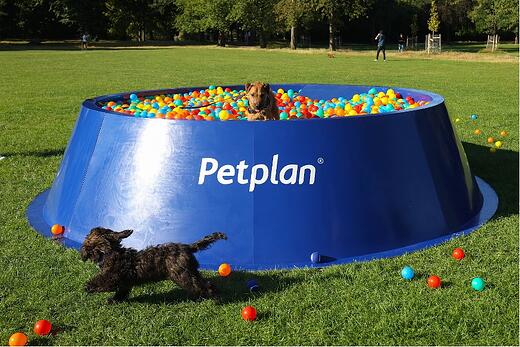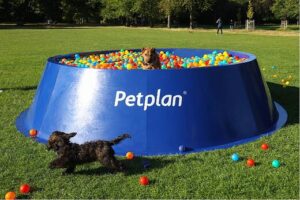 PetPlan Introduces the Bowl Pit
With recent data highlighting a significant number of animal owners were worried about providing for their pets due to the cost of Living crisis, Petplan joined forces with FareShare, Battersea, Cats Protection, and Dogs Trust to form The Pet Food Partnership.
To announce Petplan's £100,000 donation, we launched the 'Bowl Pit' – a giant ball pit, mimicking a dog food bowl, stationed in Victoria Park. Emphasising the importance of every dog needing a happy, healthy mealtime, the Bowl Pit was open to the public – or rather… their dogs – who could play whilst their owners donated via QR codes,
We captured adorable video content of pups playing and launched on 'National Spoil Your Dog' day. Media went wild for the content across social and digital channels, appearing within the likes of Metro, Independent and Daily Express.
Mischief Musings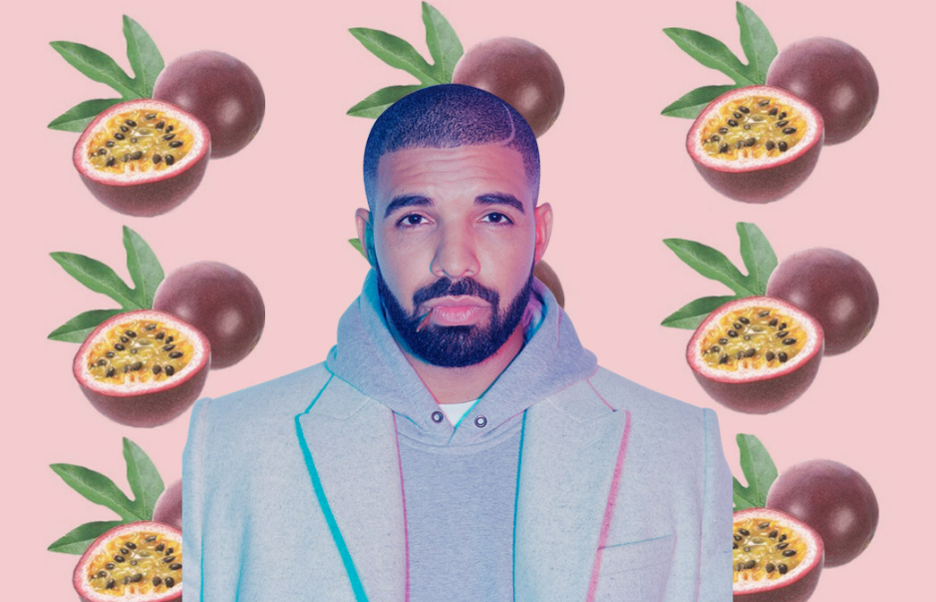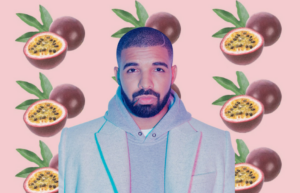 Find out why Josie, Senior Director at Mischief, thinks brands need to be less Drake and not let budgets be the reason their audience is passionate from miles away and passive with the things they say.