26 Apr 2022
Capital Markets ESG Insights: April
Welcome to our second quarterly ESG insights newsletter of 2022.
ESG insights is a quarterly report, which aims to examine some of the most pressing themes from the ESG landscape in the last few months.
We also look to include some practical recommendations, as well as featuring a Client in Focus, highlighting some of the good work being done in this area by our clients.
In this edition of our ESG Insights report, we explore some of the key ESG related themes arising from Russia's invasion of Ukraine.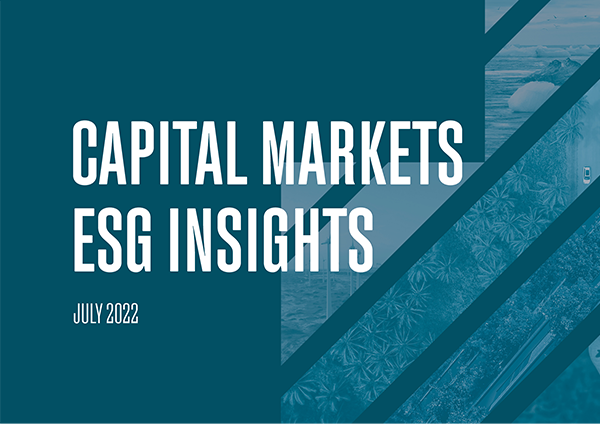 For any questions or feedback, please contact the team at [email protected].