17 Oct 2022
Capital Markets ESG Insights: October
Welcome to our fourth quarterly ESG insights newsletter of 2022.
In this latest iteration of the MHP Capital Markets' quarterly ESG Insights newsletter,we examine how the energy crisis in Europe has impacted the road to net zero.
We discuss the anti-ESG rhetoric that is dominating headlines in the US, and explore the controversy surrounding HSBC's ex-Head of Sustainability, Stuart Kirk, and key learnings from this, particularly when it comes to corporate communications that touch upon controversial topics. We also feature Benchmark Holdings as our Client in Focus.
For any questions or feedback please contact us at [email protected]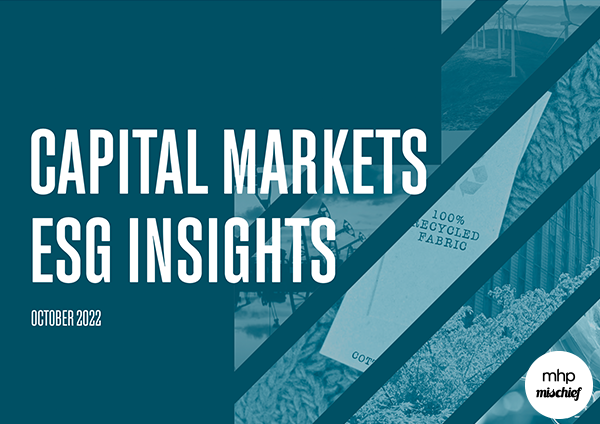 For any questions or feedback, please contact the team at [email protected].