In this latest iteration of the MHP Capital Markets' quarterly ESG Insights newsletter, we take a look at recent political developments impacting the UK's green agenda, following Rishi Sunak's move to slow down the UK's transition to a low carbon economy. We examine corporate and political reactions and potential implications from a communications perspective, drawing on insights
from MHP's recently published Polarisation Tracker.
We also summarise the upcoming key developments in the ESG space, including what to expect from COP28, and the regulatory frameworks being introduced, including the Sustainable Finance Disclosures Regulation (SFDR) and Sustainability Disclosure Requirements (SDR), along with the Corporate Sustainability Reporting Directive (CSRD).
We also feature Stewart Investors as our Client in Focus.
Download the ESG Insights Report: October 2023.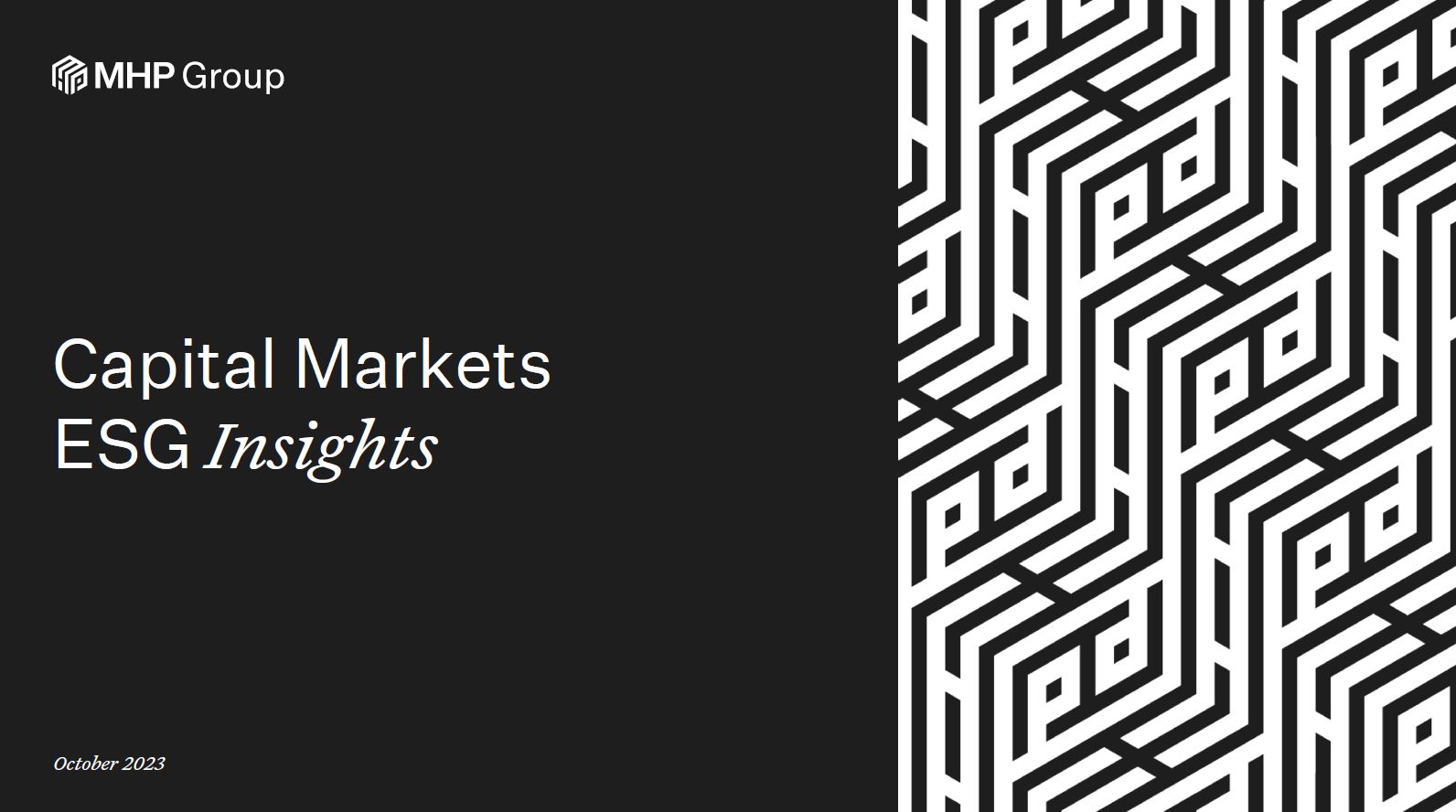 For any questions or feedback please contact us at [email protected]