19 Jul 2022
Capital Markets ESG Insights: July
Welcome to our third quarterly ESG insights newsletter of 2022.
In this latest iteration of MHP Capital Markets' quarterly ESG Insights newsletter, we examine how perceptions of ESG have evolved over the past six months following a wave of criticism across the market questioning its relevance and future.
With Scope 3 emissions dominating the corporate climate responsibility agenda this year, we take a closer look at how corporates are communicating their approach to becoming net zero in their supply chains.
Whilst this remains an important focus, we also explore how the market is beginning to look beyond net zero, examining those companies that are committing to take this further and become climate positive, and what this looks like in practice.
We also feature Tyman as our Client in Focus.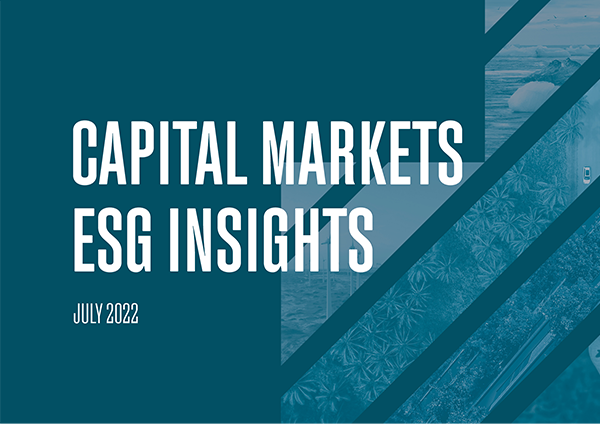 For any questions or feedback, please contact the team at [email protected].