Under the tagline of "long-term decisions for a brighter future", Rishi Sunak and the Conservative Party gathered in Manchester this week intending to position themselves, ahead of a General Election, as the agents of change, ready to take the tough calls to make the UK a better place. Has it worked?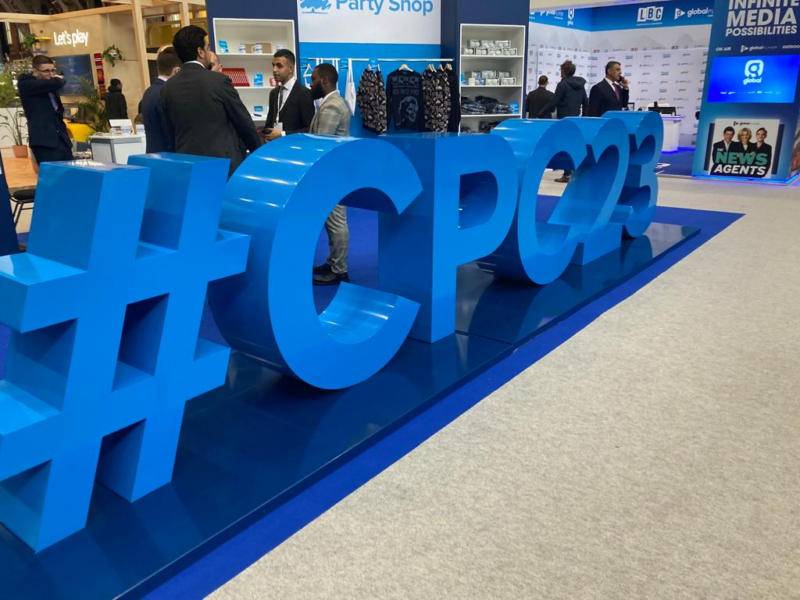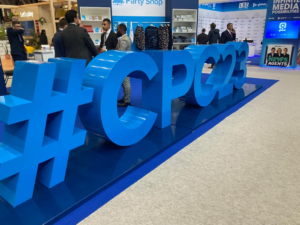 5 things we learnt
1. Sunak is still subject to events, not master of them
Conservative attempts to style the Prime Minister as a man with a long-term plan and master of the instance were undermined before conference even started by the series of leaks around the future of HS2. The resulting days of obfuscation and ministerial denial, prior to the Prime Minister's speech, which confirmed the Birmingham to Manchester leg was to be scrapped, added to a broader sense at Conference that Sunak, while in office, is not in absolute control. Deliberate hoarding of policy announcements for today's keynote speech left other senior ministers with nothing new or meaningful to say for almost 48 hours, which added to the sense of ennui; has a speech from a Chancellor at Conservative conference been as instantly forgettable as the one Jeremy Hunt delivered on Monday? The resulting vacuum ended with unhelpful headlines and stories focusing on the wilder elements of the conference fringe.
2. Strategic Sunak v Short Term Starmer
Having been teed up by his wife Akshata, Sunak today sought to position himself as the man to slay the demon of short-term politics. His lengthy speech – designed to portray him as a sensible straight-talker – pulled back the curtain on what will likely be the central argument of the Conservative's election campaign; that Keir Starmer is the personification of elite failure, and will flip-flop, betray Brexit, and preside over decline. The obvious challenge is whether a party, which has been in charge for the past 13 years, can feasibly style itself as an insurgent force for change. The policies contained within the speech – regional transport spending in place of HS2, immigration, education and NHS reform – were thin on detail compared with the bold rhetoric which accompanied them. Far more will need to come before the election to demonstrate that Sunak and the Conservatives are capable of delivering that change. However, their plan of attack against Labour is clear, and there is a King's speech due on 7 November.
3. Levelling Up left behind in favour of Network North
The "optics" of burying the northern leg of HS2 in Manchester were, to borrow a public affairs aphorism, not great. It did, however, signal a definitive end to the current iteration of that most ill-defined yet ubiquitous of Conservative slogans, "levelling up". While SW1 types may be prone to overstating how electrified the populaces of Manchester and Birmingham are about faster connections to London, the notion of levelling-up has been an essential policy fig leaf for the Conservatives since 2019. Yet, beyond sticking it in the name of a Whitehall department, the tangible impact of Boris Johnson's signature post-Brexit slogan has been minimal. "Network North" – a phrase dropped into Sunak's speech – with a focus on intra-regional connections rather than links to London, will seek to redefine the concept of equitable, regional economic growth and is yet another break with Johnsonian boosterism.
4. The right are already planning a post-Sunak future
Sparse crowds in the main conference hall for ministerial speeches contrasted with the vibrancy of the fringe, where Liz Truss and Nigel Farage were the darlings of the parts of the grassroots – and a sizeable chunk of the parliamentary party – increasingly disenchanted with Sunak. One ministerial speech which did grab the attention was that made by Home Secretary Suella Braverman, in which she railed against the whole gamut of "woke" issues which exercise a certain type of Conservative activist. While self-appointed "sensible" Tories clutched their pearls in response, it is clear they have now ceded much of the intellectual initiative to the Tory right, who feel that this is the ground upon which the post-election future of the party will be built. The fact Sunak himself felt the need to major on gender issues and defend the family unit in his speech is a clear sign of the way the wind is blowing in the Conservative Party. The Prime Minister's identification of the theme of necessary change to reset policy failure caused by elites will resonate with the cohort of the electorate identified as "Super Distrusters" in the latest edition of the MHP Polarisation Tracker – which can be downloaded here.
 5. Business was far from overwhelmed
While businesses were physically present at Conservative conference, it was clear that their minds were already turning towards what Labour have planned in Liverpool next week. Indifference to what ministers were saying – stemming largely from anger over policy uncertainty, with many executives still grumbling about the net-zero reverse ferret announced a few weeks ago – was what characterised business day and the chatter in the bars of the Midland Hotel. This is backed by our own MHP/Savanta Poll, published over conference, which revealed that 40% of businesses are already, or plan to take active steps to prepare for a Labour Government.
Policy – What was announced?
The Prime Minister made the following announcements today:
The northern leg of HS2 between Birmingham and Manchester has been scrapped.
In its place, £36bn will be reinvested in road and rail projects across the country, particularly in the North and the Midlands.
HS2 will be stripped of responsibility for developments around Euston Station, with the creation of a new Euston Development Zone to deliver new homes, businesses, and a refurbished station.
New anti-smoking legislation which would increase the age at which people can buy cigarettes each year until future generations are unable to buy them. This will be subject to a free vote in Parliament.
Measures to restrict the availability of vapes to children, including marketing and sales restrictions.
A Levels will be replaced by a new qualification, the Advanced British Standard, combining A Levels and T Levels, with pupils to study five subjects. Compulsory English and Maths lessons for all pupils until the age of 18 will be introduced.
A general commitment to tightening welfare rules so that "those who can work do work".
Sexual and sadistic murders to carry a full life term, with no prospect of release.
Other announcements over conference included:
Chancellor Jeremy Hunt announced a civil service staff reduction plan to pre-pandemic levels.
He also announced an increase to the Living Wage.
Education Secretary Gillian Keagan announced a ban on mobile phones in schools.
Defence Secretary Grant Shapps announced a £4bn investment in new attack submarines.
Health Secretary Steve Barclay announced that trans patients will be banned from male and female only wards.
Energy Secretary Claire Coutinho announced that six companies' designs for the next generation of nuclear reactors have been selected to progress to the next round of a government competition.
Work and Pensions Secretary Mel Stride announcing a new crackdown on parents who fail to pay child maintenance fees.
Environment Secretary Thérèse Coffey announced further investment in broadband connections for rural and isolated communities.
Science, Innovation and Technology Secretary Michelle Donelan announced a new £60m Regional Innovation Fund.
Levelling Up Secretary Michael Gove announced funding support for towns in England, Scotland and Wales.
Conservative viewpoint
Having just listened to the Prime Minister deliver his speech in Manchester, we now have a clear idea of how the Conservatives will fight the next General Election.
Conference is always an opportunity to project a feeling, influence the media landscape, and hopefully, by consequence, the public.
"Good Conservative Common Sense", with Rishi Sunak telling it as it is, will be the vibe the Conservatives will approach the country with. It was noticeable that Rishi felt it necessary to tell conference that it needed to abandon some of the more fanciful ideas which have been aired on the fringes and stick to a sensible approach focused on his priorities and the long-term future.
After a year of fire-fighting, it was clear the PM and his advisors felt now was the time to "Let Rishi be Rishi", underlined by his wife Akshata introducing his speech. Members lapped up the attacks on Keir Starmer as the "walking definition of the past 30 years of the political status quo".
While conference was not all plain sailing – though it must be said, HS2 was not the topic du jour amongst members – those in the room were energised by the strategic view Rishi Sunak offered on a whole gamut of issues, from health to transport. The loud cheers for his defence of family and traditional Conservative values were undoubtedly in tune with what a lot of members believe in.
There are still Conservatives, including the Prime Minister, who believe electoral success is possible. The PM hopes that his mature and responsible call for action will cut through compared with Labour's constructive ambiguity on the big issues.
Time will tell if that vision, confidence and unity cuts through to the electors – but this could be the turning point conference for the Conservatives.
Labour viewpoint
By Joshua Kaile
For the first time, Labour's annual party conference takes place after the Conservatives, and they will be revelling in the advantages they now possess.
Just as a cyclist in a time trial knows what they must do to beat the opposition, now Labour can spend its conference countering everything said in Manchester.
Although there hasn't been an abundance of new policies announced this week, at least not yet. Cabinet ministers have been forced to deliver speeches gutted of content to give Rishi something new to say.
The traditional sight of Boris swanning around conference has been replaced by a double-act of Liz Truss and Nigel Farage armed with a GB media pass, to the delight of some and incredulity of many others.
Conservative conference has been overshadowed by rail, either train strikes (in)conveniently timed for either side of the event or the worst-kept secret that Rishi will scrap the next phase of HS2.
The PM appears eager to create political dividing lines ahead of a General Election, (green agenda, small boats, and now HS2), but some are questioning whether he is making the right calculations that will convince people to vote for yet another revamp of the conservative brand.
Rishi's speech contained a very direct and personal attack on Keir Starmer, including accusations of flip-flopping on policy. Then, with no sense of irony, he finally cancelled the rest of the HS2 project. Don't expect those attacks to go unchecked when Labour politicians meet next week.
All in all, Labour will be delighted to head to Liverpool as a remarkably united force, facing a Tory party driven by a Prime Minister who doesn't know which track it's supposed to be on or if they're even going to finish building it.
What does business think
Ahead of party conference, MHP partnered with Savanta to assess the opinion business has of both parties. Rishi Sunak will hope that his speech resonated with the business community, as the poll has discovered that Labour currently have a 13-point lead over the Conservatives amongst the business community.
However, there is a kernel of hope for the Conservatives. Medium and large businesses are more likely than small businesses to say that a Conservative government would be best for their business (38% vs. 24%), while Keir Starmer only has a small personal lead over Rishi Sunak of just three points, while Rachel Reeves is only two points ahead of Jeremy Hunt in the favourability stakes.
MHP Group will be at Labour Conference in Liverpool next week. Should you like to get in touch with us ahead of then, please contact Tim Snowball, Head of Public Affairs, at [email protected]