Hello and welcome to A Month of Mischief,  a monthly take on the hottest passions gripping the nation, along with the latest Mischief news.
Read on for what brands can learn from the flurry of activity around the Women's World Cup, why we launched a fish & chip shop for dogs and discover Nigella Lawson's favourite Ocado small suppliers…
The Passion Perspective
This month it's a Women's World Cup special. With more and more brands latching on to the passion for the Lionesses, what should brands be considering when looking to tap into the excitement around the England Women's team and women's sport in general?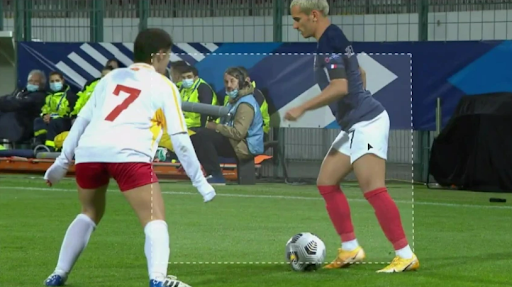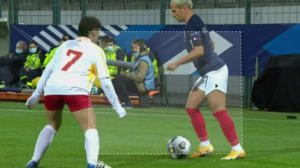 Treat the men's and women's game equally
Yes, punchy, we know, but the unfortunate truth is the men's and women's game are still miles apart – in funding, pay, fan support, hell, even when it comes to kit and equipment.
For brands (and beyond), leveling the playing field isn't just about equality but equity – sometimes different treatment is needed to provide meaningful equality of opportunity, so a cookie cutter approach from a men's football strategy won't cut it.
Failure to recognise this is in part why Orange France has got women's football fans heated up. We won't ruin the twist of their latest ad in celebration of the French Women's team ahead of the tournament, except to say it was surprising and certainly got people talking. However, relying on the men's game to in turn promote the women's demonstrates a fundamental misunderstanding of the unique characteristics that has built the substantial supporter base for women's football.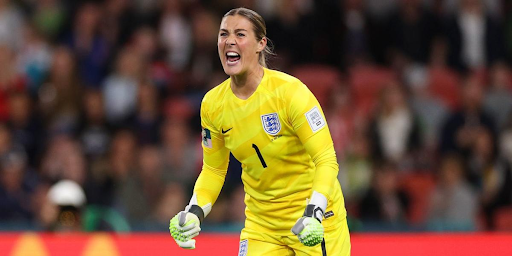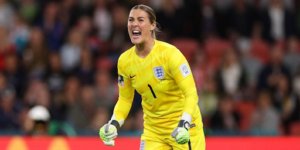 Don't have commitment issues
Nike's spectacular own goal of refusing to sell England goalkeeper Mary Earp's kit embodies the danger of not fully committing to the cause. As sportswashing becomes increasingly under the spotlight, underpinning creative work with clear commitments is not just a nice to have.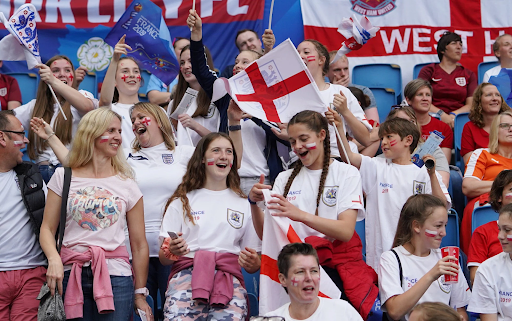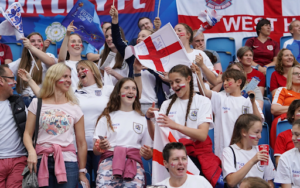 Be the solution
As society strives for parity between women's and men's sports, brands can play an essential role in bridging the gap in fan engagement, making it a seamless and exhilarating experience for all in the same way the men's game is. Accessibility, engaging content, and generating hype are key pillars that will drive the women's game to new heights.
The fact that the tournament is taking place in Australia and New Zealand already provides a hurdle or a problem marketeers and comms professionals can help fix. By identifying and addressing the hurdles faced by fans, we pave the way for equal recognition and appreciation of women's sports.
Enter stage right, our first Mischief new work example of the month, Just Eat with The Queen's Header.
This month at Mischief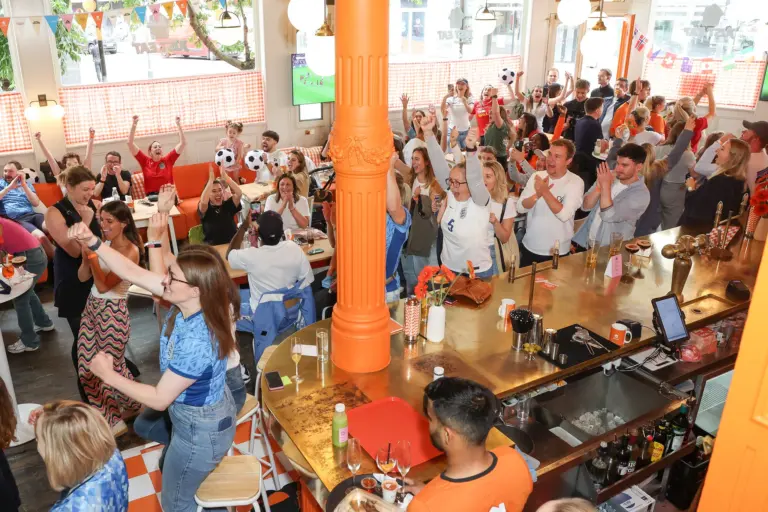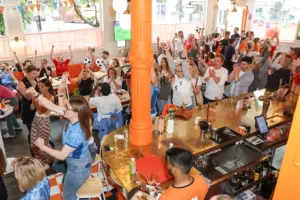 The women's World Cup kicks off at Just Eats' the Queen's header
Despite all the excitement gearing up to the Women's World Cup, there was one issue. A pub atmosphere and major sports games go hand in hand, but with the tournament being hosted on the other side of the world, few pubs would be open for matches in the early morning.
Enter The Queen's Header. We took over an East London local for Just Eat to create the first pub to exclusively show women's football, whilst also serving up breakfast from some of Just Eat's restaurant partners. The screening of England's highly anticipated first match of the tournament was hosted by sports presenter and ex-Love Islander Josh Denzel, and in-game analysis was provided by Lionesses Fran Kirby and Toni Duggan.
All proceeds from ticket sales, as well as a further £50,000 investment from Just Eat were donated to its Feed the Game fund, which aims to inspire women and girls to get into football. A flurry of Lioness interviews and listings coverage across national and consumer titles landed ahead of the launch, leading to a total ticket sell-out.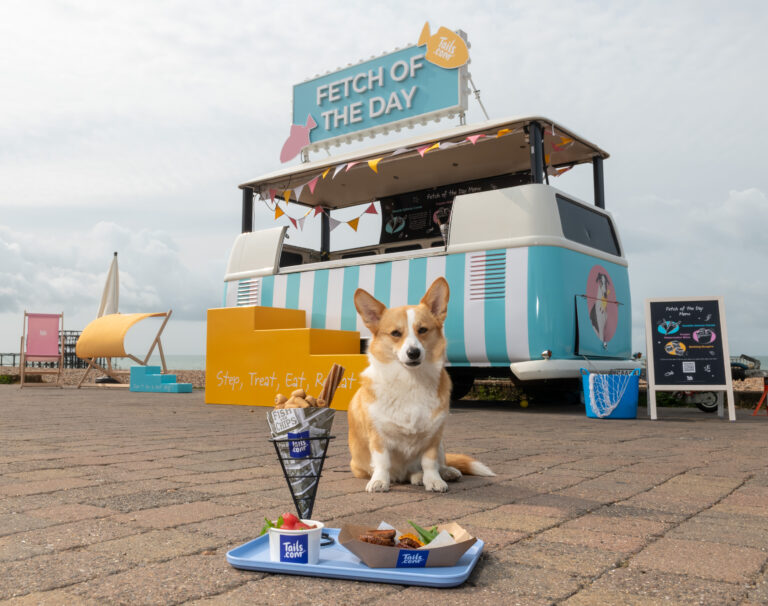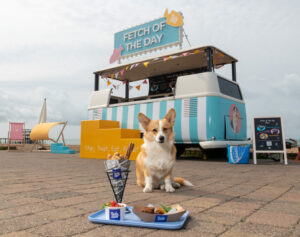 Tails.com launches fetch of the day
Whilst we all embraced the early summer heatwave (a now distant memory…) the warm weather also brought with it heightened hazards for dog owners throughout the country. From picnics, to BBQs, beach trips to garden parties, our research revealed almost half of dog owners worried about their pet pooch trying to grab a bite of their favourite human summertime treats whilst out and about.
So to keep them safe and satisfied, we launched Tails.com's Fetch of the Day – a pop-up food truck serving an entirely dog-friendly menu. Launched on a Sussex beach, the menu included Barking Burgers, and Seaside Salmon Cones, and the fur-friendly menu was lapped up by media, resulting in widespread coverage including The Sun, Daily Mirror,Daily Express, Hello and BBC Radio Sussex.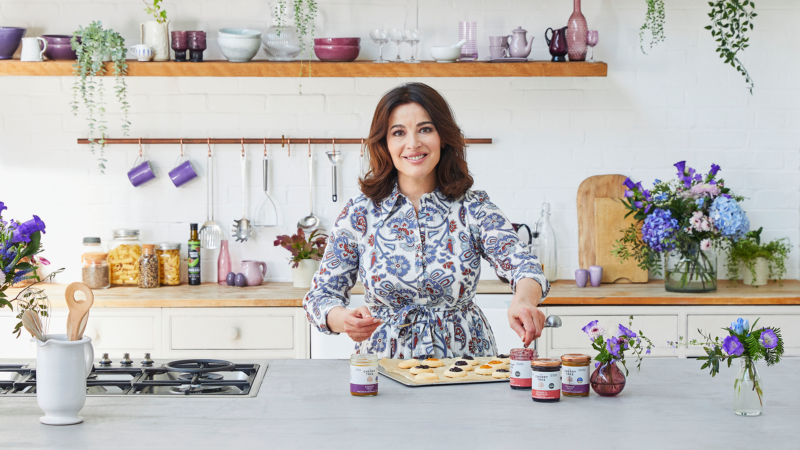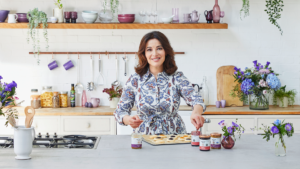 Kimchi, tequila and tinned sardines: Nigella's favourite small suppliers
To highlight Ocado's support for small businesses, we enlisted the help of Nigella Lawson to craft three exquisite new recipes championing her favourite small suppliers on Ocado.com, from trending tinned fish to fruit-filled preserves and even venison.
Ten top tier media targets from the likes of Good Housekeeping, The Times, The Telegraph and Sheerluxe joined us for an intimate shopping experience with Nigella in a pop-up artisan market, followed by lunch with the chosen small suppliers.
The makeshift shopping experience was a hit with media who left with their food and drink-laden shopping bags, ready to dish up quality feature-led coverage with further hits set to land throughout the month.
Mischief News
Introducing… Passion Powered Partnerships
This month, we were excited to announce our new partnerships division. We believe partnerships allow brands to effectively & emotionally connect with consumers via passions, supported by our recent research which uncovered that 86% of consumers are more likely to purchase from a brand that shares their passions.


The division will offer Passion Powered Partnerships with a specialist team dedicated to delivering high impact Sponsorships, Brand Collaborations & Talent Partnerships alongside Influencer Marketing, Social & Paid Media.
Recent work in the partnerships space includes launching the second phase of the Nigella x Ocado collaboration, teaming up Just Eat with Football vs Homophobia to create the first LGBTQIA+ allyship training programme for grassroots football teams and delivering a summer of festival activity to amplify the Three x Livenation partnership. If you want to hear more about our partnerships offering, get in touch! Read more
Mischief Musings
Now is not the time for brands to go quiet. Dan Deeks-Osburn, Strategy Director at Mischief, explains why in his latest opinion piece for PR Week