CLIENT IN FOCUS
Shaftesbury PLC is a Real Estate Investment Trust which owns a 16-acre portfolio based in the heart of London's West End. It has a portfolio of around 600 buildings, clustered in high profile locations, many of which make a significant contribution to the heritage of this historic part of London. Shaftesbury's portfolio is focused around five iconic villages: Carnaby, Covent Garden, Chinatown, Soho and Fitzrovia; across the estate there are over 600 businesses, including retailers, restaurateurs, cafés, bars and office occupiers, as well as residential properties.
In November 2021, Shaftesbury launched its Sustainability commitment, complete with net zero carbon roadmap and an ambition to reach net zero by 2030. An accompanying launch event for Shaftesbury's stakeholders, including shareholders, partners and advisors, was seen as an effective way for the REIT to lay out its ambitious strategy, together with how it plans to achieve it. The event also provided an opportunity for discussion with stakeholders, a reflection of Shaftesbury's collaborative approach.
For any corporates considering a commitment of this nature, below are some takeaways from Shaftesbury as to how you can make your communications particularly effective:
Stay aligned to your corporate values – Shaftesbury's purpose is to contribute to the success of London's West End by curating lively and thriving villages where people live, work, and visit. It has a proven management strategy to create and foster distinctive, attractive and prosperous locations, led by an experienced management team focused on delivering these long-term strategic objectives and staying aligned to its five core values:
being human in how we operate
original in how we nurture talent and think
community minded in our approach to the West End
being responsible, and
long term in our approach to everything
The above values are engrained within everything Shaftesbury does, including its newly announced Sustainability commitment.
Talk about your approach – Shaftesbury was keen to emphasise its strategic approach; that is, to carefully manage, re-use and adapt its portfolio of mostly smaller, mixed-use and heritage buildings, all of which are in conservation areas and in many cases of listed status. Through refurbishment, reconfiguration and change of use – as opposed to demolition – Shaftesbury's strategy avoids the high levels of carbon emissions and waste that are inherent in demolition and new construction projects, whilst also protecting the unique heritage of its West End location. Shaftesbury's approach is also very collaborative, and its commitment to reach net zero carbon will involve working closely with partners, occupiers and broader stakeholders.
Utilise appropriate governance – When developing its sustainability commitment, Shaftesbury put in place governance processes to provide accountability and reinforce its commitment to reach net zero carbon by 2030, and carbon neutral for its own operations by 2025. A Board-level Sustainability Committee has been established – in addition to the existing Executive Sustainability Committee – to review progress and ensure specific deliverables are met as Shaftesbury moves towards its net zero carbon target. Additionally, Shaftesbury discloses climate risks in line with the requirements of the Task Force on Climate-related Financial Disclosures (TCFD), the details of which can be found in its Annual Report, as well as publishing an Annual Sustainability Report. Shaftesbury is also a member of the Better Buildings Partnership, a collaboration of the UK's leading commercial property owners who are working together to improve the sustainability of existing commercial building stock.
Publicise your commitment – Shaftesbury was keen to host a capital markets event to ensure all stakeholders were well informed about its pledge. This provided Shaftesbury CEO, Brian Bickell, and Head of Sustainability, Matt Smith, to talk through the commitment and provide clear details of how they will approach what is an ambitious target. This interactive event was a great opportunity to not only raise awareness of the commitment, but also provided credibility and weight behind Shaftesbury's plans, as well as an opportunity for open discussion with stakeholders, to both reassure and gain feedback for further consideration.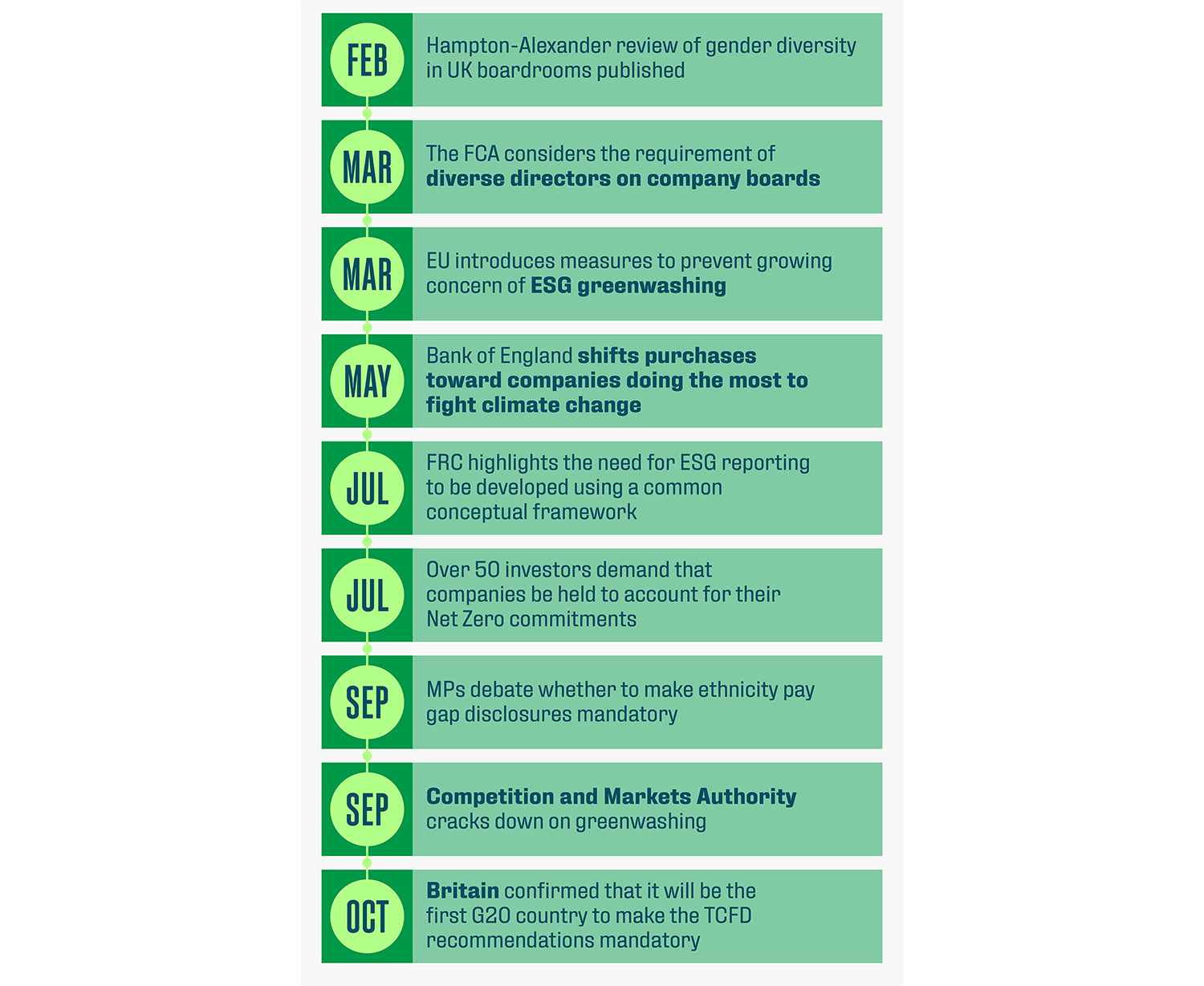 OTHER DEVELOPMENTS
UPCOMING KEY EVENTS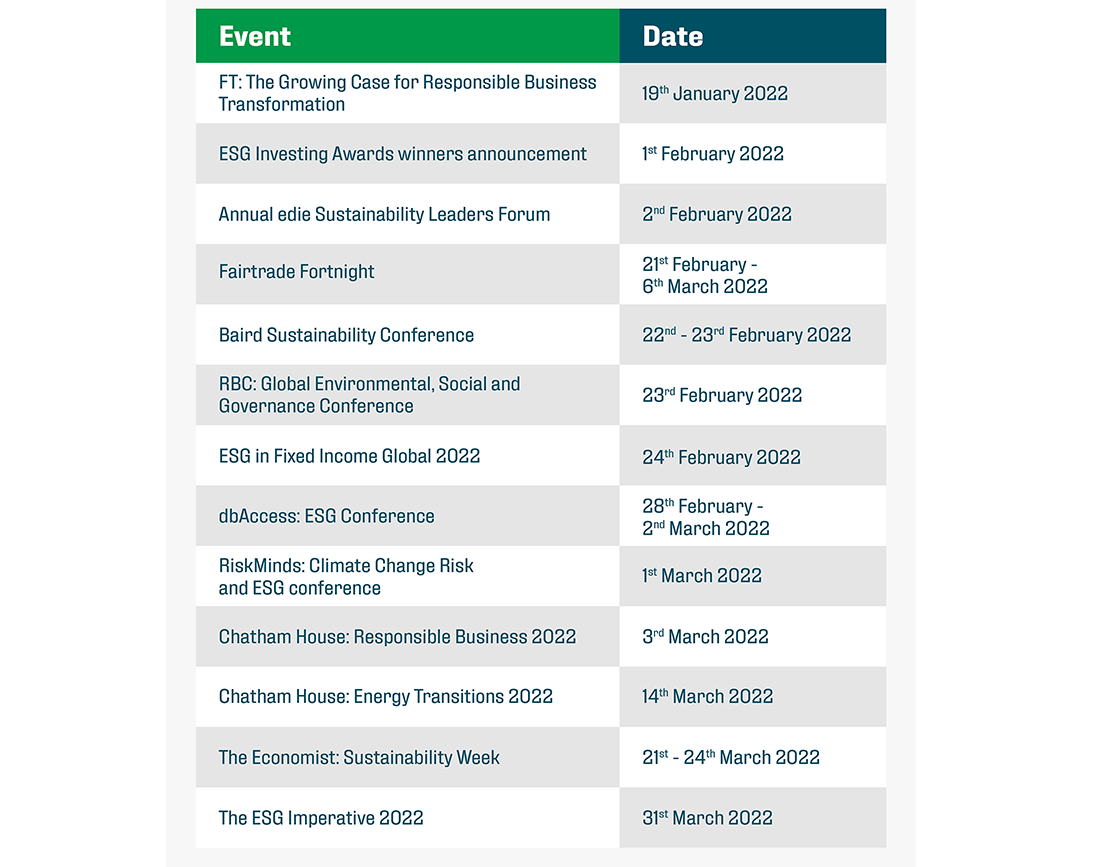 MHP Mischief's Capital Markets team provide strategic financial communications advice to private and public companies across a range of sectors. We advise companies on all aspects of their engagement with the capital markets, from financial reporting, M&A, IPOs and fundraisings to corporate profile raising activity, ESG communications and reputation management. For any questions or feedback please do get in touch.