05 Jul 2021
Nerdogram
The Networked Age Nerdogram is a new monthly email that gathers insights and trends, to help communicators navigate a connected world that's increasingly tribal, activist and polarised.
Nerdogram | June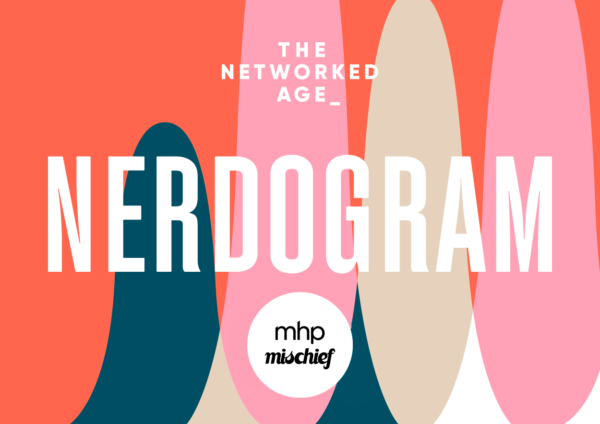 In our highly digitised age, group dynamics make it even more important to understand audience: how they think, what they share, and what they want others to think of them. Without this, we run a growing risk of PR as sunk cost, lost in the noise.
The Networked Age Nerdogram grew out of an internal labour of love – a partnership with our behavioural science friends at INFLUENCE AT WORK to share favourite findings with colleagues, to help them do even better work for our clients.
But now, we have decided to bring it directly to our clients, and the wider communications community.  Every month we will share the killer nuggets we think will matter most to communicators.
Find out more about The Networked Age here, see previous editions here, and sign up to the monthly Nerdogram email below.
We'll use your contact details to keep you up-to-date with news, events, and analysis from MHP Mischief, as well as other brands within the Engine group. You can unsubscribe from our database using the unsubscribe link in any email, or by emailing [email protected]. Our full data protection and privacy policy is available here.